Just had to share this one really quick...
Kristen at Ladybug's Teacher Files is having a giveaway!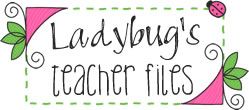 The winner will receive 2 clipart sets from KPM Doodles.
That is exciting enough, but when I hopped over to check out what was new KPM Doodles Etsy shop, I discovered that she is having a Columbus Day sale! Everything is discounted, and if you buy 2 sets, you get one free, buy 4 and you get 2 free, and so on! I couldn't resist, and I thought you might want to take advantage too!
So head over to Ladybug's Teacher Files and enter the giveaway and then head over to KPM Doodles for some great deals on some adorable clipart!